Our products:
Pressure vessels compliant with Directive 2014/68/EU and ASME,
Reactors,
Mixers,
Valve and Pump Systems,
Pump and piping systems that are part of process plants,
Heat exchangers,
Steel structures such as platforms, stairs, balustrades,
Complete SKID installations.
Welding technology:
TIG, MAG,
TIG orbital welding of pipelines,
Automatic welding of tanks.
Assembly and welding of:
Stainless steel structures,
Stainless steel technological pipelines,
Stainless steel process equipment,
Stainless steel valves,
Stainless steel process systems.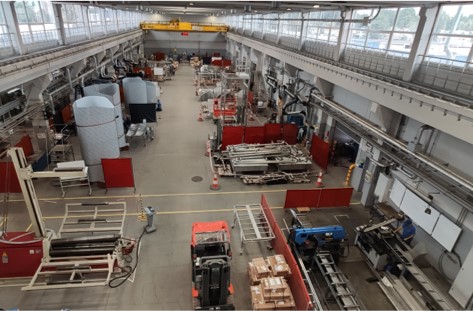 Qualitative testing services:
Visual inspection of welds with the use of endoscopes:
We use Olympus endoscopes as a way of checking the weld seam rims in places which are difficult to access (mainly pipes). Pictures and films from endoscopic checks are attached to the as-built documentation.
Spectroscope testing:
We use Brucker equipment to confirm the chemical composition and specify the grade of materials used. Tests are performed in accordance with relevant technological standards.
Surface roughness tests:
We perform this testing using a device by Diavite.
Tests of paint layer thickness:
Measurements are carried out with a measuring device made by Metrison.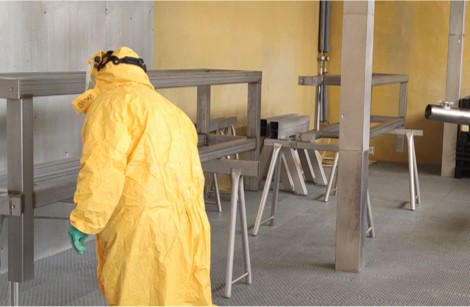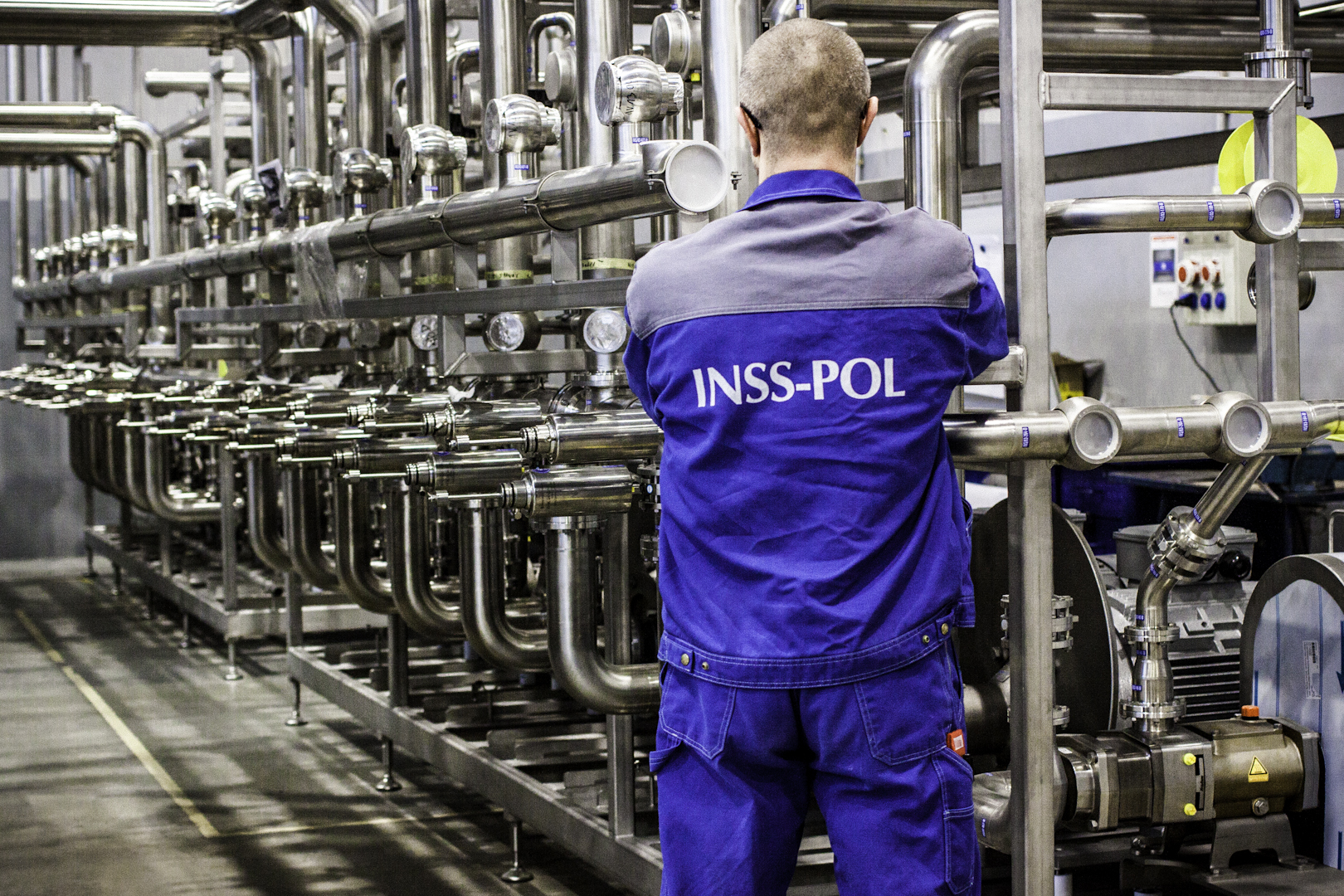 Production plant area: 2700 m2
Storage areas:
Indoor warehouse: 600 m2,
Outdoor warehouse: 1 500 m2.
Warehouse management is carried out using an up-to-date management software.
Our capacity:
Metal sheets approx. 160 T/year
Pipelines approx. 40 thousand m/year
Steel structures approx. 95 T/year
ISO standards and norms:
Management systems: ISO9001:2015, SCC
Manufacturing Certificates: EN1090 EXC3, ISO3834, AD 2000 Merkblatt, ASME, PED, UDT, TDT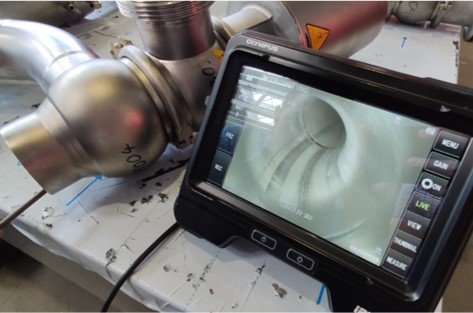 Chemical treatment:
Our chemical treatment station enables us to carry out etching, passivation and the process of steel washing.
We create quality documentation including:
Welding documentation,
NDT,
As-built documentation "copy in red",
Material attestations,
CE marking,
Declarations of conformity.